Hands-on construction training for unemployed workers
In Lower Hutt, a former rest home has been turned into a 40 bed-lodge for unemployed workers looking to get into the construction industry.
On this page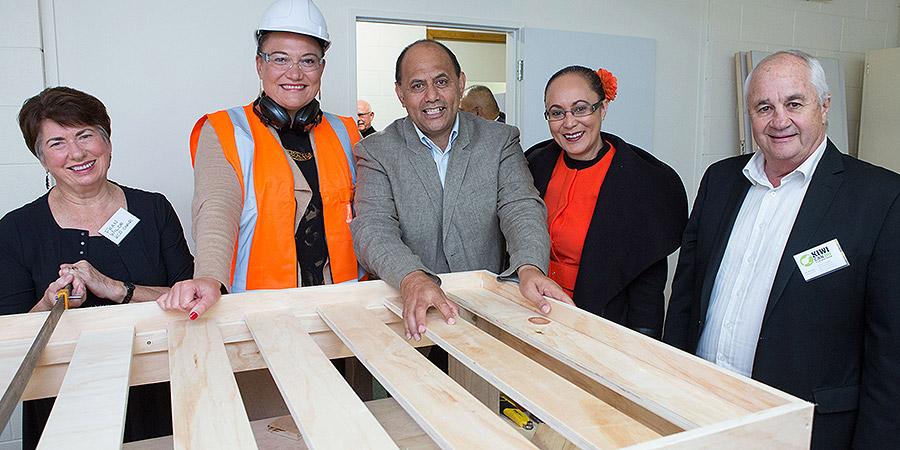 The lodge is attracting people from all over the southern part of the North Island, and provides them with a three week programme, which includes drug testing, driver licensing, site-safety training, and safety gear to strip away barriers that might otherwise put them off getting into the industry.
The programme, called Kiwi Can Do, is part of the Mana in Mahi – Strength in Work scheme. It's an industry partnership with trade association membership groups, Wesley Community Action and the Ministry of Social Development.
Workers in the programme will help build 25 pre-fabricated homes to later be used as social housing. They are being trained by a group of retired tradesmen, nicknamed "Dad's Army".
After they complete the three week programme, they'll get in-work support for 12 months, to help maintain their confidence.
The programme is a win for everyone involved - giving unemployed workers the training, confidence and support they need to get into the industry, and giving employers access to much needed workers.