The Southern Initiative
Public sector organisations such as The Southern Initiative (TSI) - established in 2012 under the Auckland Plan - are already using procurement strategies to grow their local construction workforce, by attaching training programmes to large construction and infrastructure projects.
On this page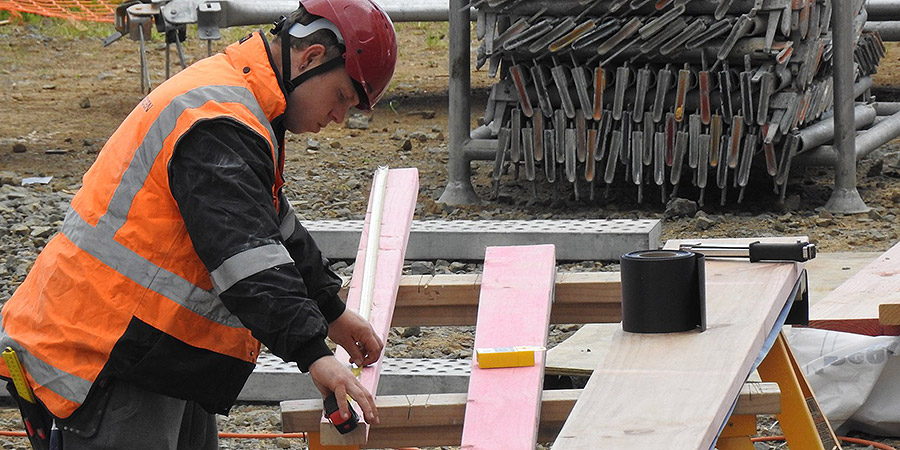 Twenty percent of Aucklanders live in the area covered by TSI. The population is youthful, primarily Pasifika and Māori, and abundant in assets, talent, creativity and opportunity.
It also faces complex social, economic, cultural and environmental challenges. For the community to transform, its people must have skills and access to meaningful and high value employment opportunities. TSI has established free trades training to Māori and Pasifika people, focusing on courses connected to council activities, such as infrastructure and construction.
Kaihautū, Norm McKenzie says, "The Southern Initiative Māori and Pasifika Trades Training (TSI MPTT) consortia is training 303 learners this year through five private training enterprises (Solomon Group, Aspire2 Trades, Skills Update Training Institute, KIWA and Mission Ready HQ).
"The overriding vision for TSI MPTT is to lift the social and economic pace for South Auckland whanau whanui. Each learner has a mentor or a coach standing beside them, as they grow in their confidence, for 13 months.
"We are really pleased that our model, our ideas, might start to spread more widely around Aotearoa."
The success of forward thinking groups such as this will help others to follow in their footsteps and leverage government procurement, transform communities and create a more sustainable construction sector.